Safety and Security, Communications Infrastructure Installation,Electrical Services, Project Management
In the above areas we consider ourselves to be on the cutting edge. However, we continue to broaden our scope to encompass all IP based systems and are perfectly willing to take on new and challenging implementations.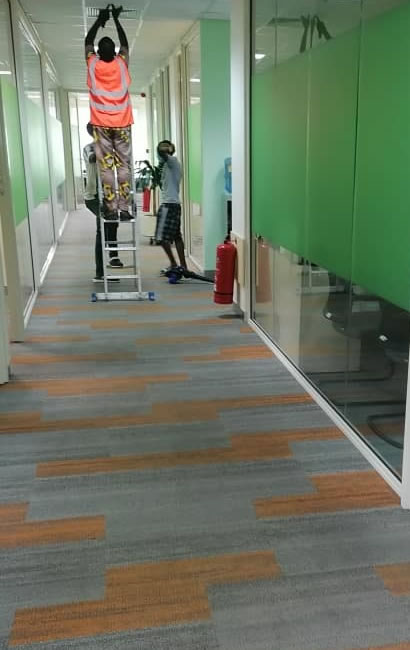 Keeping your workplace or home safe means more than fire protection, and so we offer total protection that extends to monitoring, services and security.
PISL, is in a position to understand your security requirement or need and, thus through her team of expert can proffers solution to all the security challenges and contributing towards the establishment of a secure and safe environment, where productivity thrives, your asset are secure and your property(s) are better protected. We deploy system such as Firefighting and Suppression Systems (Fire Alarm, Sprinkler, FM200 for Server room and data Centers, Hydrants), Closed Circuit Television (CCTV), Metal detector, Network surveillance system, Baggage scanners, Identity / access control system (Biometric and Card reader), Automatic Sliding doors, Full and waist height Turnstile/ Revolving doors, Vault/ Security doors for strong room and ATM (Automated Teller Machine), Electrical fence, Burglar Alarm, that guide against pilferage, illegal movement of goods, fire outbreak, theft, and fraud etc.
Information and Communication Technology (ICT)
As information and communication is important to business, it is critical in the securing of life and property. Our solutions provide our customers with fast, reliable and, efficient means to multitasking. We have solutions that meet our client requirement in Domestic building, Airports, Seaport, Hotels, Parks, Prisons and Rehabilitation facilities, Malls, Health care centers, Roads, Warehouse, Vehicle and Education institutions.
Our IP based solutions enhance productivity, efficiency and the ability to interface with security (intelligent video analytics, facial recognition, POS, road traffic monitoring), Access control, cable structuring and building management systems.
We deploy IP based security and safety equipment that can be monitor remotely using LAN, WLAN, WAN, RF to ease and reduce numbers of control/viewing rooms and therefore saving the cost of running multiple site monitoring rooms.
We also, offers service such as supply, installation and commissioning of Intercoms, Computers, Servers, Cable Network, Computer Networking, wireless access point to our client.
Rising energy costs and energy security are becoming increasing threats for businesses, communities and homeowners. We are all-responsible for the environment and can take control of the future, yet we must find financially viable solutions to these fundamental issues. At PISL we use tried and tested renewable solutions to addressing these issues through cheap energy generation and efficiency measures
PISL provides high quality renewable energy installations that generate a great investment opportunity for both commercial and domestic environments to provide 24/7 uninterrupted power for business and security
At PISL, we strongly believe that training, our clients on the operations of installed equipment is the key to long lasting equipment. Our project team trains clients on proper usage of installed equipment upon the completion of each project. Our goal on training is to make sure that our clients have a well-planned strategy for any unforeseen challenges.
In delivering a good project, expert judgement is one of the key tools that must not be omitted. So also is 'Lesson learned in relating to past projects. Project management professionals, has over the years proven that this two tools are very important in getting value for money. In PISL, we offer a full consultation using project management standard on Extra Low Voltage Systems.